New 74.9WH/6559mAh 11.42V A1582 A1502 battery for Apple MacBook Pro Retina 13" A1502 2015 High Quality
Published on September 14 2017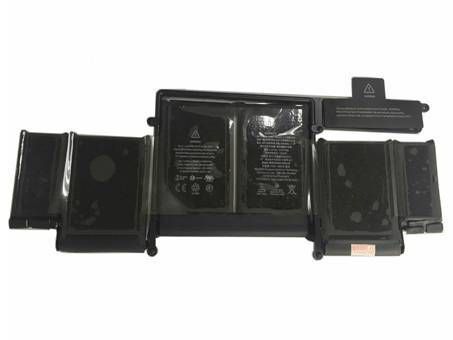 Discount APPLE A1582 laptop battery [74.9WH/6559mAh 11.42V ] Replacement for Apple MacBook Pro Retina 13" A1502 2015.
APPLE A1582 is a rechargeable Li-ion battery.
APPLE A1582 laptop batteries at battery-notebook.com is sold on the cheap price, fast delivery,
full 1-year warranty and 30-day money back!
Purchase wholesale and retail APPLE A1582 with high quality and low price!
This battery is also compatible with the following models :
For MacBook Pro Retina 13" 2.5GHz Core i5 (MF839LL/A, A1502,MacBookPro12,1) - Early 2015
For MacBook Pro Retina 13" 2.9GHz Core i5 (MF841LL/A, A1502, MacBookPro12,1) - Early 2015
For MacBook Pro Retina 13" 3.1GHz Core i7 (MF843LL/A, A1502, MacBookPro12,1) - Early 2015
Not Fit MacbookPro Retina A1502 2014